Rights and obligations of the applicant/customer
The leading companies in their industries, including from the Fortune Global 500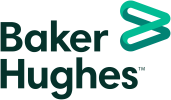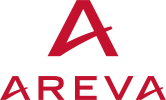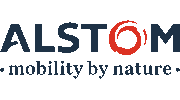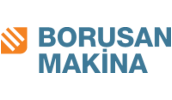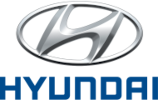 Rights and obligations of the Applicant/Customer
1 Responsibilities:
1.1 Pay in accordance with the established procedure all costs associated with the work to confirm the conformity of products, regardless of the results.
1.2 Comply with and comply with the requirements established by the rules for carrying out work on conformity assessment, including annual inspection control and implementation of relevant changes brought to it by the OPSP.
1.3 In the event of a conflict of interest, bring this fact to the attention of the OPSP in order to prevent a threat to impartiality.
1.4 Provide all necessary conditions for carrying out work on confirmation of conformity, including the provision of documents and records for consideration, as well as access to the relevant equipment, location, territory, personnel and subcontractors of the customer.
1.5 Provide the Contractor with product samples for testing in the amount provided for by the regulatory documents for the products (if this is provided for by the conformity assessment scheme).
1.6 If necessary, provide an opportunity for the participation of observers from the OPSP in the product evaluation process
1.7 In case of positive results of work on confirmation of conformity:
comply with the requirements for labeling and packaging of products established by the relevant TR CU / TR RK;
to be responsible for the quality and safety of products that have passed conformity assessment procedures, to ensure the stability of product characteristics.
use the certificate of conformity only to confirm that the product meets the requirements specified in the certificate of ND or TR;
do not use the certificate of conformity in such a way that it creates a negative opinion about the OPS P;
not to make any statements regarding the confirmation of conformity of their products that could be considered misleading and/or unfounded;
when referring to the certificate of conformity in the media (in documents, brochures, promotional materials), comply with the requirements of the OPS P.
1.8 Keep records, consider and take appropriate measures on complaints and complaints, and provide information about them at the request of the OPS P.
1.9 Notify the OPS P in writing within 10 days of design and technological changes in the product and the process of its production and labeling, as well as changes in its legal address, organizational and legal form and payment details.
1.10 Upon suspension, cancellation or termination of certificates of conformity, the applicant is obliged to stop using all promotional materials that contain any reference to certification and to take the measures required by the certification scheme
2 Rights:
2.1. Request and receive timely information on the rules and procedures for conformity assessment, regulatory requirements for products established in the TR of the Republic of Kazakhstan / TR of the Customs Union.
2.2 Receive information on the progress of work at any stage, make written comments in case of detection of deficiencies in the work of the OPS P.
2.3 Make claims to the OPS P in writing about the quality of the work performed