The leading companies in their industries, including from the Fortune Global 500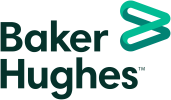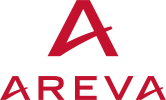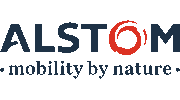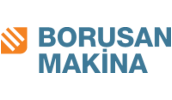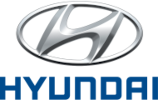 1.2 POLICY
in the field of impartiality management
OPS SM LLP "SAPA INTERSYSTEM" (P-02-OPS SM)
The top management of the body for conformity assessment of management systems of SAPA INTERSYSTEM LLP (hereinafter referred to as the OPS SM) undertakes to ensure the impartiality of the certification of the CM.
The CM CAB identifies, analyzes and documents possible conflicts of interest that arise during certification. If the relationship poses a threat to impartiality, the CM OPS documents the elimination or minimization of such threats.
The policy in the field of impartiality management is aimed at obtaining guarantees of the objectivity of the actions of auditors, technical experts and personnel of the CAB SM when carrying out activities to confirm the compliance of management systems in accordance with the requirements of the current standards of the Republic of Kazakhstan.
The policy in the field of impartiality management of the CAB SM is to ensure:
lack of family ties among the employees of the OPS SM and in the audited organization;
lack of personal interests of the personnel of the OPS SM, including financial interest;
exclusion of the practice of "intimidation" by representatives of the organization.
The SM OPS shall not:
consult on the quality management system;
certify the quality management system of the organization in which he performed internal audits, after their completion within two years;
offer or perform internal audits of certified applicants;
outsource audits to the organization that consulted;
involve in the audit or other certification activities those personnel who were involved in advising the management system in relation to the applicant in question within two years after the end of the consultation.
The Council of Ministers undertakes to assess finances, sources of income and demonstrate to the Commission on Impartiality that commercial, financial or other forms of pressure will not compromise its impartiality.
OPS SM introduces into practice "Checklist. Analysis and assessment of threats to impartiality when carrying out work to confirm the compliance of management systems.
All staff of the CM OPS, both internal and external, as well as the Commissions, act impartially and do not tolerate commercial, financial or other pressure compromising their impartiality.
Certification decisions are based on objective evidence of conformity (or non-conformity) obtained by the CAB SM. These decisions are not influenced by any other interests or parties. Each certification decision is made by a person or persons who did not participate in the conformity assessment
Within the structure of the OPS SM there is an independent Commission for Ensuring Impartiality.
OPS SM ensures and controls the absence of commercial, financial or own interest of personnel in the results of certification.
The CM OPS requires auditors to immediately report a possible conflict of interest or any threat to impartiality.
 
LLP "SAPA INTERSYSTEM"
CEO A.S. Azerbayev