Policies and objectives of the SM OPS
The leading companies in their industries, including from the Fortune Global 500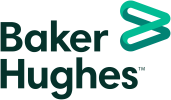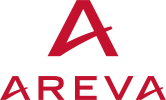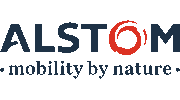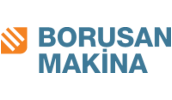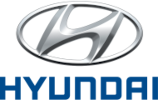 POLITICS
in the field of quality of SAPA INTERSYSTEM LLP (P-01-OPS SM)
The body for conformity assessment of management systems of SAPA INTERSYSTEM LLP (hereinafter referred to as OPS SM) undertakes to ensure high professionalism and impartiality in the certification of quality management systems.
The main purpose of its activities is the full observance of the interests of its Applicants through an independent assessment of their quality management systems in the certification process in accordance with the requirements of the documents of the State System of Technical Regulation of the Republic of Kazakhstan.
The main objectives of the OPS SM:
achieving our competitiveness through purposeful continuous investment in the development of staff professionalism;
continuous monitoring of the needs of consumers of services;
expansion of the scope of services provided in priority areas of certification, ensuring the growth of competitiveness;
involvement of highly qualified specialists in cooperation on a contractual and contractual basis;
development and application of modern management methods;
promoting the introduction of innovative methods in the management system of the organization;
development, implementation and development of employee motivation methods;
creation of a favorable moral and psychological climate in the team.
The priority direction in the work of the conformity assessment body is the implementation of the motto:
"THE COMPETENCE, OBJECTIVITY AND IMPARTIALITY OF OUR ASSESSMENT OF QUALITY MANAGEMENT SYSTEMS IS THE KEY TO THE COMPETITIVENESS OF OUR APPLICANTS"
The implementation of this principle is ensured by:
the legal and economic independence of the conformity assessment body;
implementation and maintenance of the quality management system in accordance with the requirements of ST RK ISO/IEC 17021-1-2015;
ensuring the principles of: impartiality, competence, responsibility, openness, confidentiality of work performed and response to complaints;
well-established inspection audit;
systematic training and improvement of the level of qualification of personnel, including in the field of quality;
assessment of existing risks;
The staff of the SM OPS adheres to the following principles in their activities:
managers create conditions to ensure the full involvement of employees in solving the problems of the organization;
the results of the work of employees are focused on the full satisfaction of all stakeholders of the organization;
positive decisions on confirmation of compliance are made on the basis of facts;
to improve the effectiveness and efficiency of work, constantly analyze data on the quality of services provided, develop and implement corrective and preventive actions;
organization of activities ensures effective communication and interaction between employees on the basis of mutual trust.
Management assumes the responsibility to show leadership and ensure impartiality in decision-making in all areas of the company.
The management declares that the management system certification body has appropriate measures (financial reserves) to fulfill the obligations arising in the course of work in each area of activity.
Understanding the importance of impartiality in confirming compliance (certification) of the CAB, SM SAPA INTERSYSTEM LLP manages conflicts of interest and guarantees objectivity in the implementation of certification activities.
The management of the SM OPS is responsible for the definition, implementation and implementation of the quality policy.
 
LLP "SAPA INTERSYSTEM"
CEO A. S. Azerbayev